What if I told you that somebody wanted to give you money in exchange for some of your old, abandoned quilting projects? It might come as a surprise to you, because it sure surprised me! Believe it or not, there is a market for unfinished quilts tops and quilt blocks!    
It's the last week of the #UFOvember2021 blog hop and this week is all about rehoming your UFOs! Your "I'm-so-over-it" quilt project could be somebody else's treasure. I know what you're thinking; why would anyone want to buy an unfinished quilt top? 
This may or may not be my UFO closet. One of them...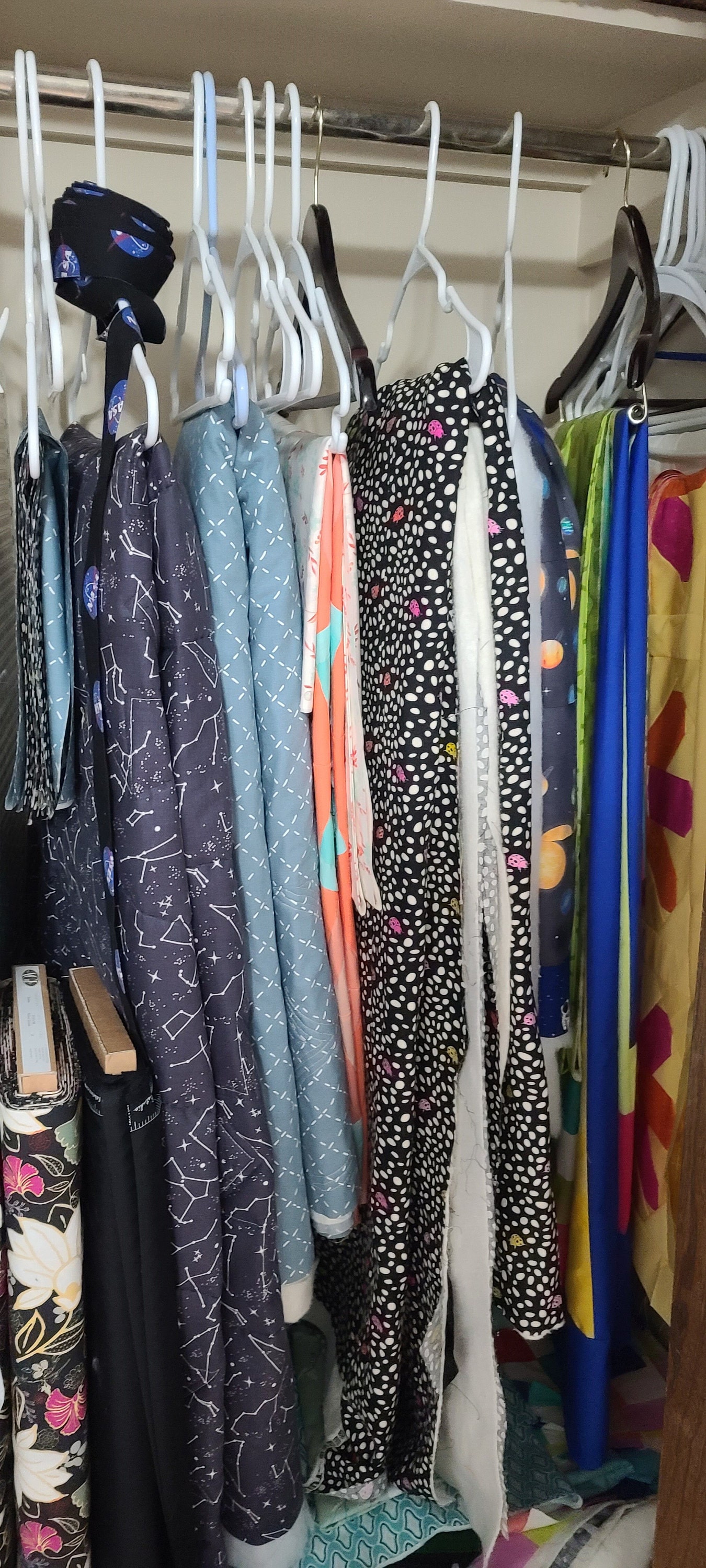 Why Do People Buy UFOs?  
I did some asking around and most quilters I talked to said they used UFOs to practice quilting on, either on their domestic or longarm. Makes sense! Why spend dozens of hours (and loads of money in fabric) piecing a top to practice your skills on?  
Jaymi @crankykangaroo shared pictures of a couple gems she found online and used for practice.  She says they also work great as gifts because even if they're not "perfect" (and we all know that's a fallacy, right?) they are still functional!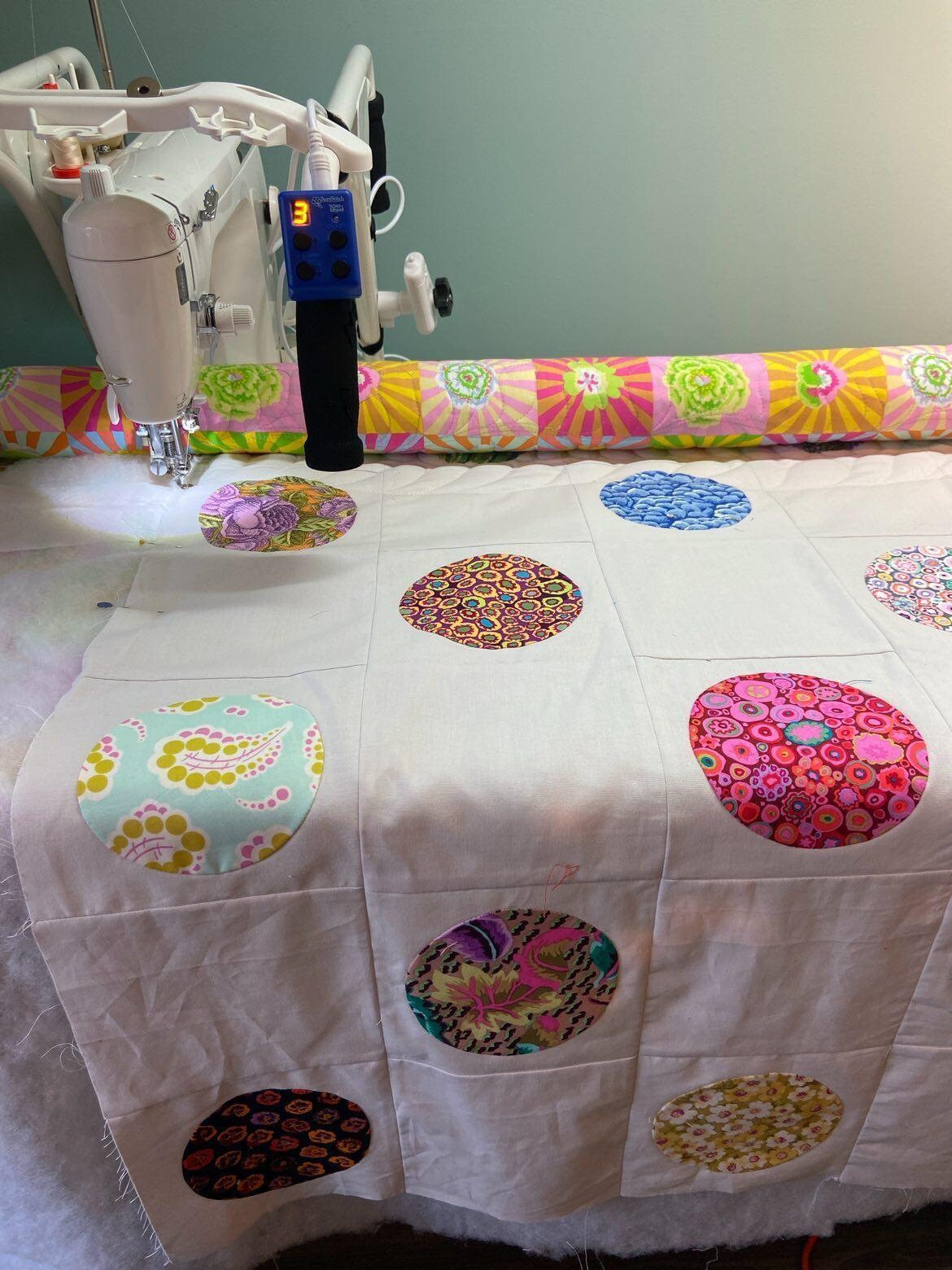 Look at all that Kaffe!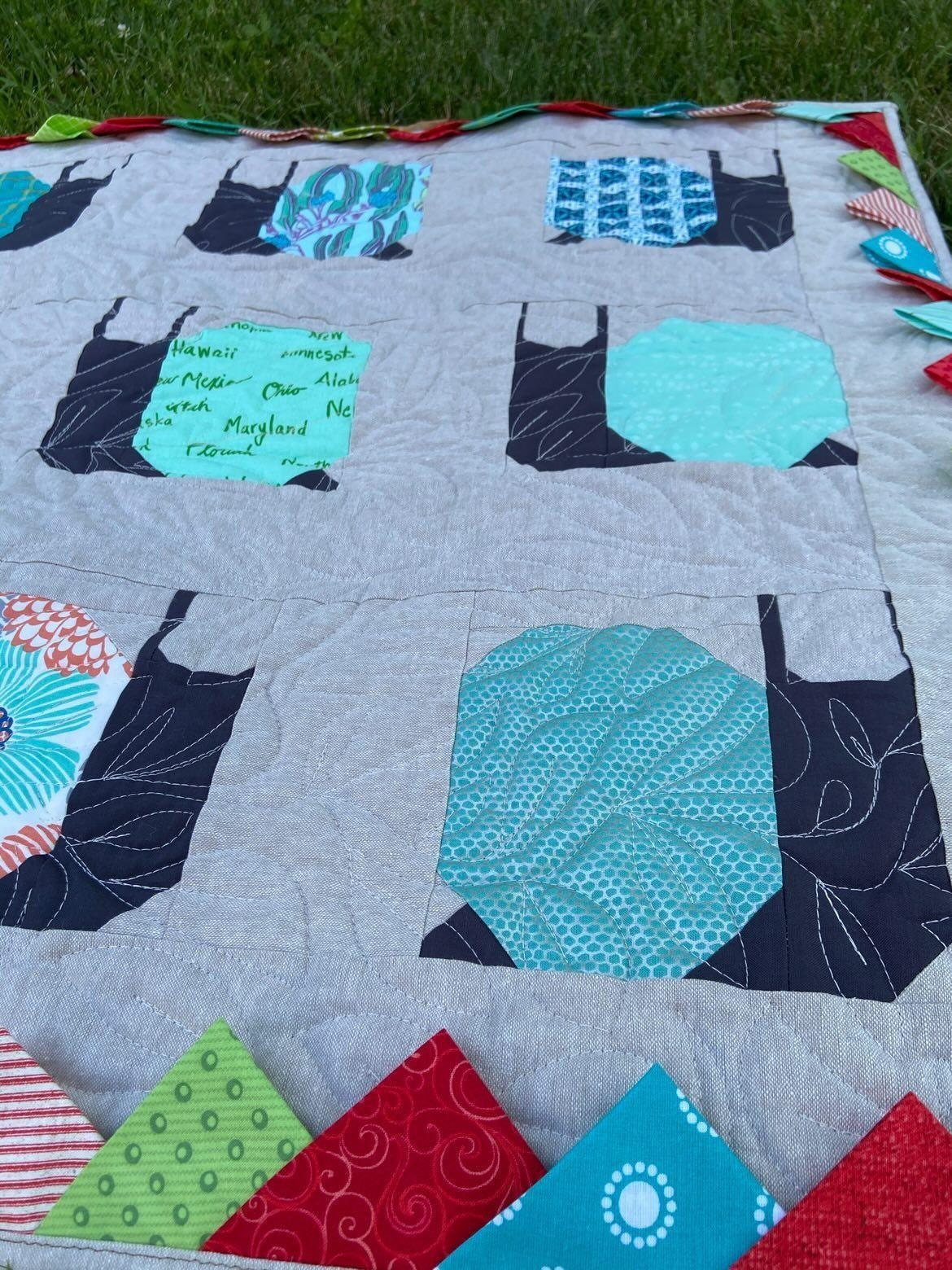 Another of Jaymi's find-and-finishes!
Alissa @alissalovestoquilt says she used to be addicted to buying vintage quilt tops on eBay. She found this hand pieced, vintage hexie quilt and hangs it proudly on her quilt ladder. Alissa also turned one of her finds into a Christmas tree skirt, which is an idea I'm highly likely to duplicate!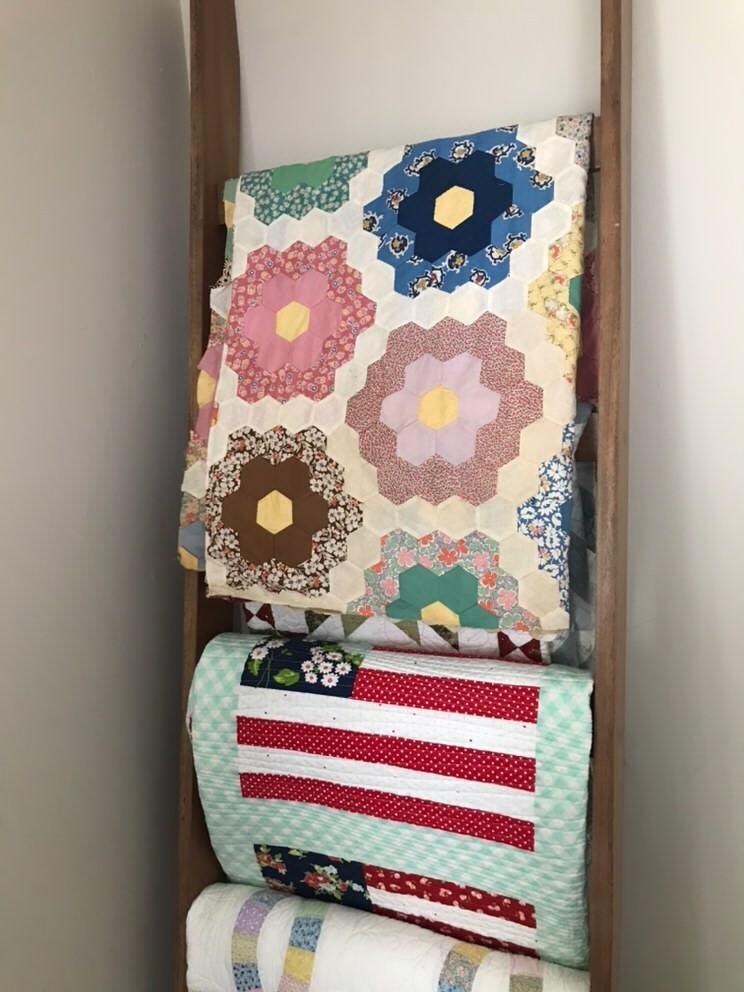 Alissa's vintage hexie quilt find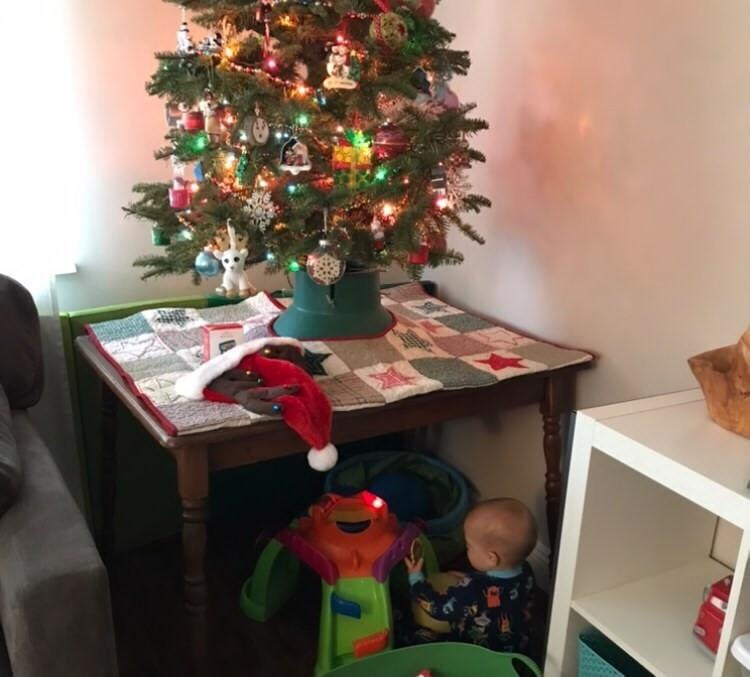 Alissa finished this small quilt top into a tree skirt
Ashley @imxlds is a master level UFO rescuer. She finds hers on Instagram,  and at thrift shops, charity sales and quilt shows. These are just two of EIGHT many quilts she has made from a box of quilt blocks!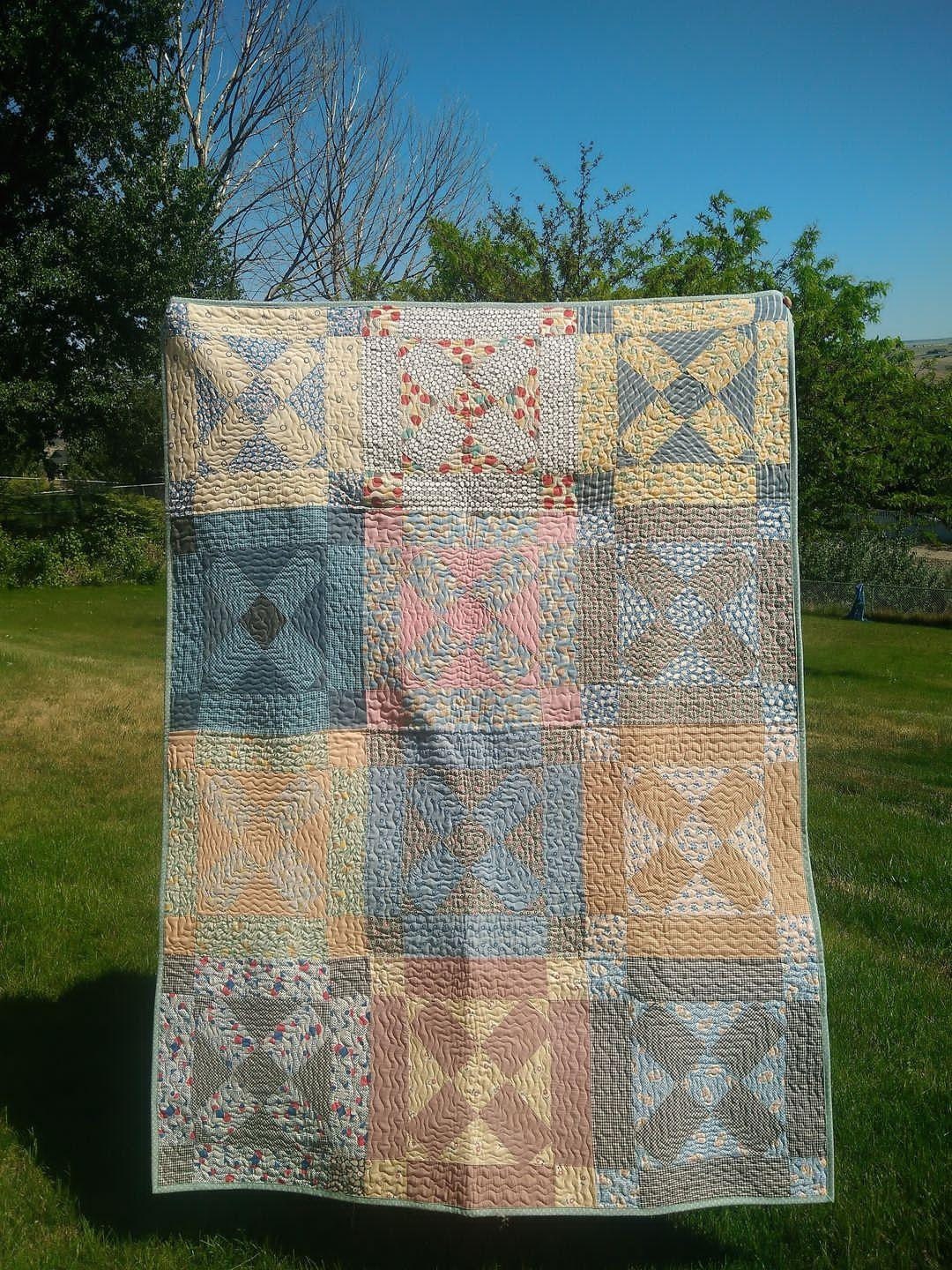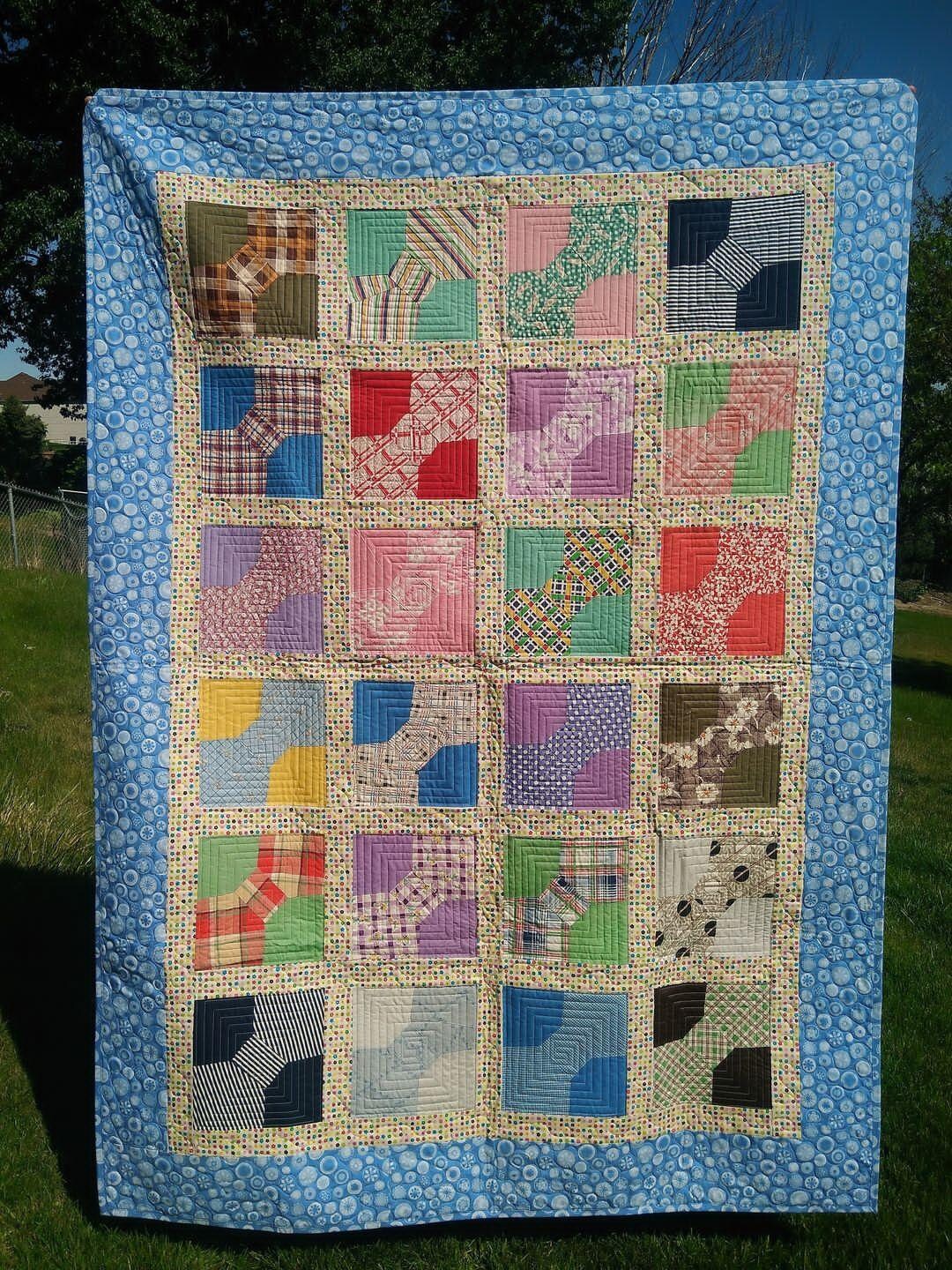 How Do I Sell My UFOs? 
So now that I've convinced you that there are numerous reasons that somebody might want to take that UFO off your hands, you probably want to know how to start offloading some of yours. #amIright?  
First of all, consider where you want to sell them. Here are a handful of ideas:
 Etsy 
 Instagram 
 eBay 
Facebook Marketplace or Groups (this post from Facebook cracks me up )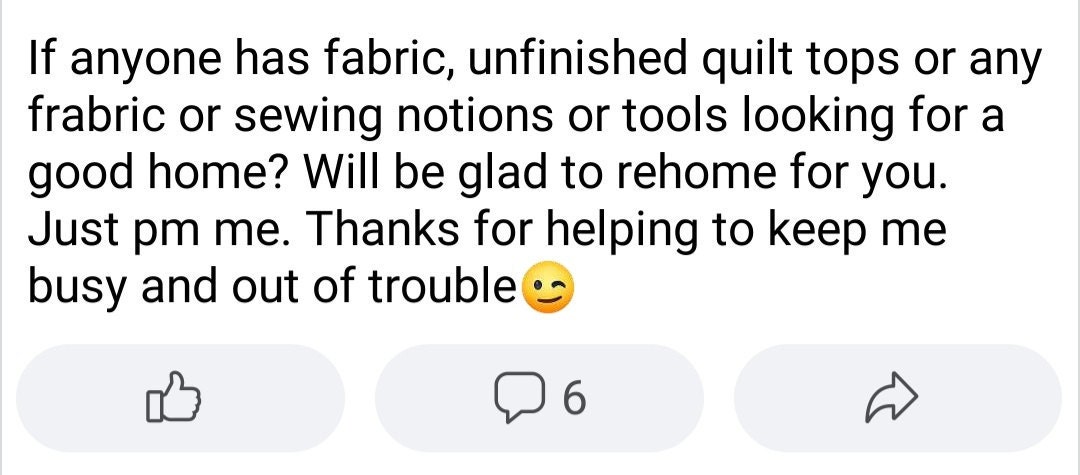 🤣🤣🤣🤣
Amanda @quiltcakes is one of the most prolific quilters I know (she makes more than 20 quilt tops a year!) and has had lots of experience selling her UFOs on Etsy. I asked her what her top three tips were for selling UFOs.    
1. Show it off: Take good photos of the tops or blocks to show the patterns, colors and an accurate representation of what you're selling. (Buyers don't want surprises, which could lead to negative feedback on your chosen platform.)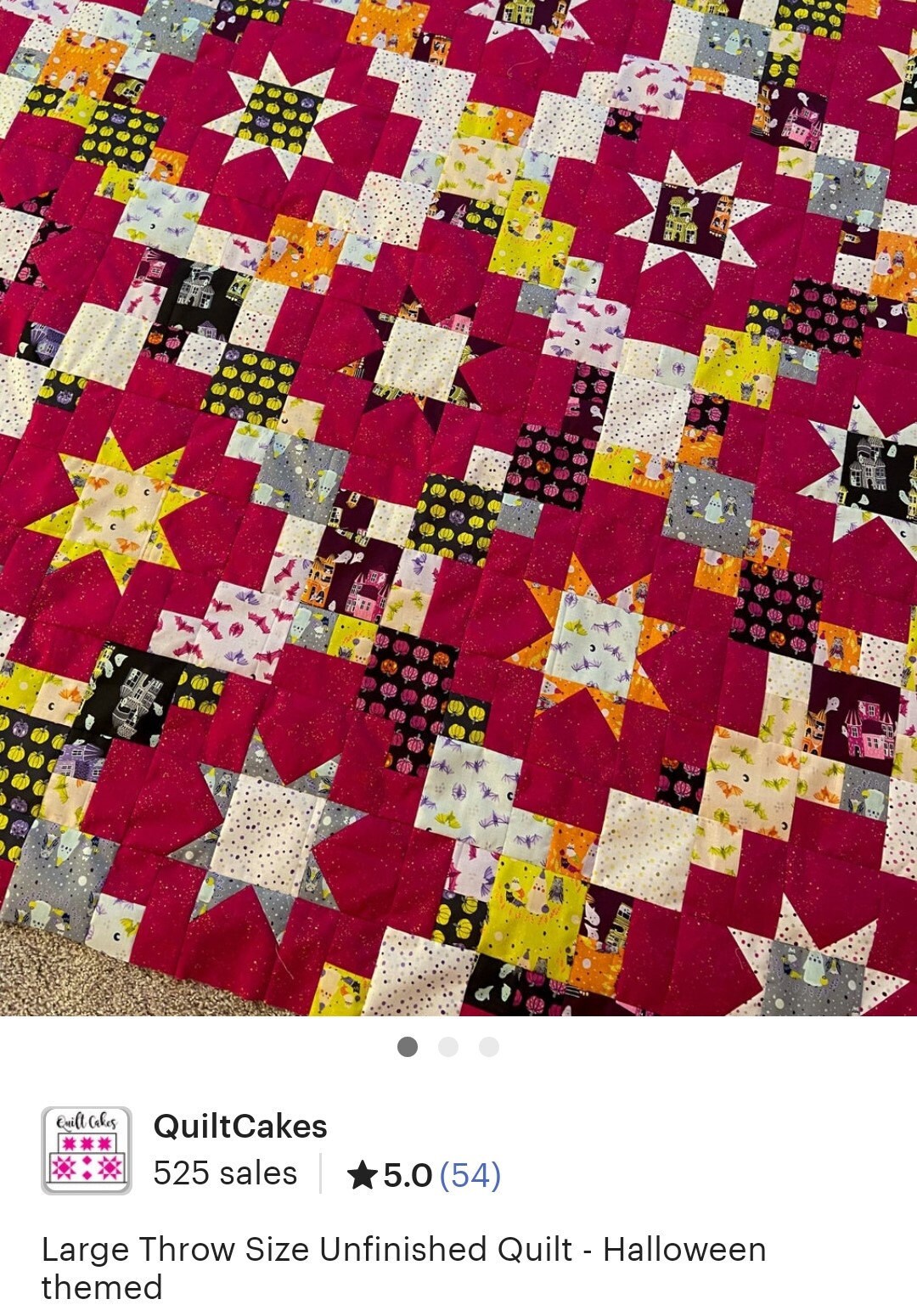 2. Details, details, details: Include details about the size of the top or blocks. Be sure to specify the fabrics used, noting the brand and designer, or where it came from (Joanns, Hobby Lobby, etc).  Quilt shop quality fabric will demand a higher price than box store fabric. The more details you can include the better.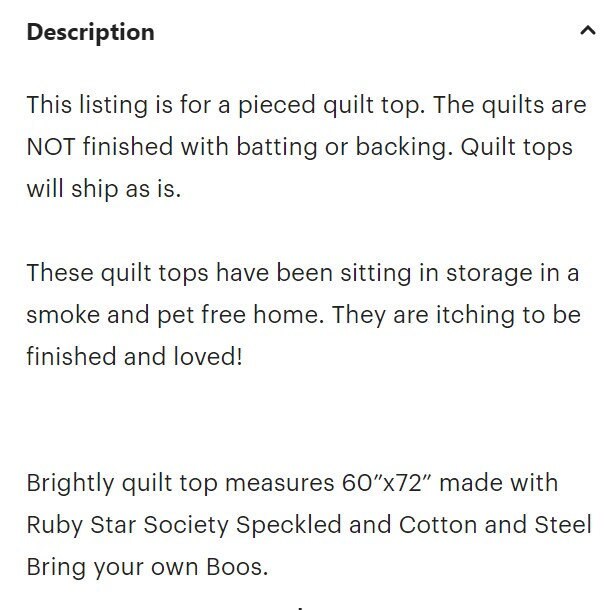 3. Lower your expectations: Unfinished quilt projects don't demand high prices and you're not going to get rich off selling them, no matter how many you have. You may be able to recover the price of the fabric, in which case you could buy more! Amanda says,  
"I price my throw size tops from $70 -$120 depending on size and quality of fabric used. But I also take into account that the tops have been sitting for "X" number of months or years. If it's sitting there and you've had your fun making it but don't love it, then maybe think about selling it for less."  
Takeaway 
If you're sitting on a pile of UFOs, selling them won't make you rich but it will banish the guilt you feel each time you look at those old projects. What's more, you might even make a little 'fun money' to spend on fabric for more projects!    
Have you ever sold you UFOs or are you considering it now? Let me know in the comments below! 
Looking for more inspiration to tackle your UFO pile? You're in luck. These lovely quilters have created a cornucopia (see what I did there?) of ideas to help; click, read, and Pin for later reference!